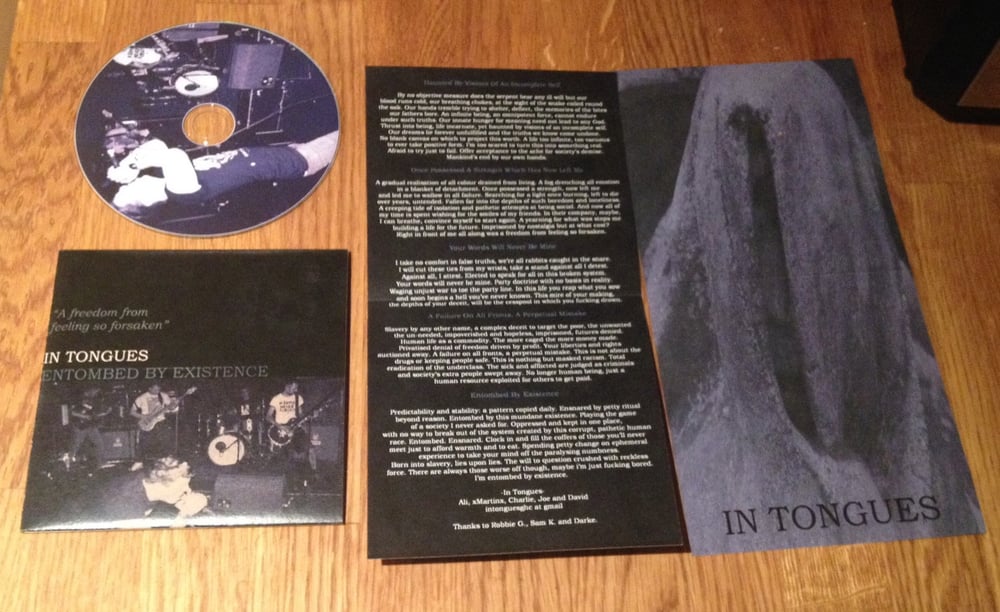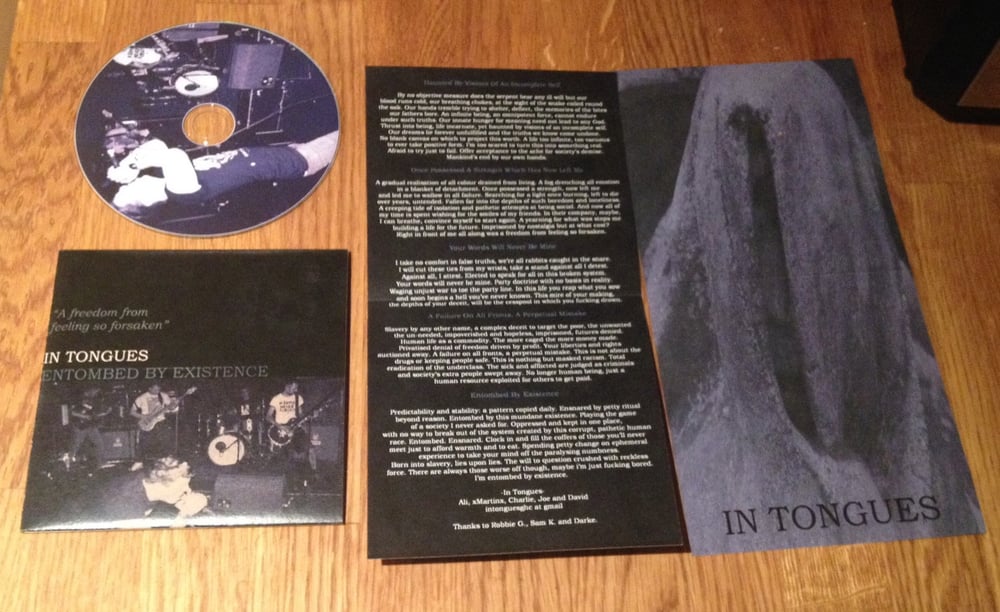 In Tongues - Entombed By Existence EP
£3.50 / Sold Out
SOLD OUT! Please email intonguesghc@gmail.com and we'll try find a Distro with copies for you!!!!!
Six tracks of negative misanthropic sad bastard metalcore heavily influenced by the 90s. For fans of Undying, Prayer for Cleansing, Disembodied. GHC.
Self-released by the band limited to 50 copies, art printed on recycled card with large colour lyrics insert.
Limited copies and free download also available at Atonement Records.
Stream on our bandcamp.